WBF Easter's Sweet Malachi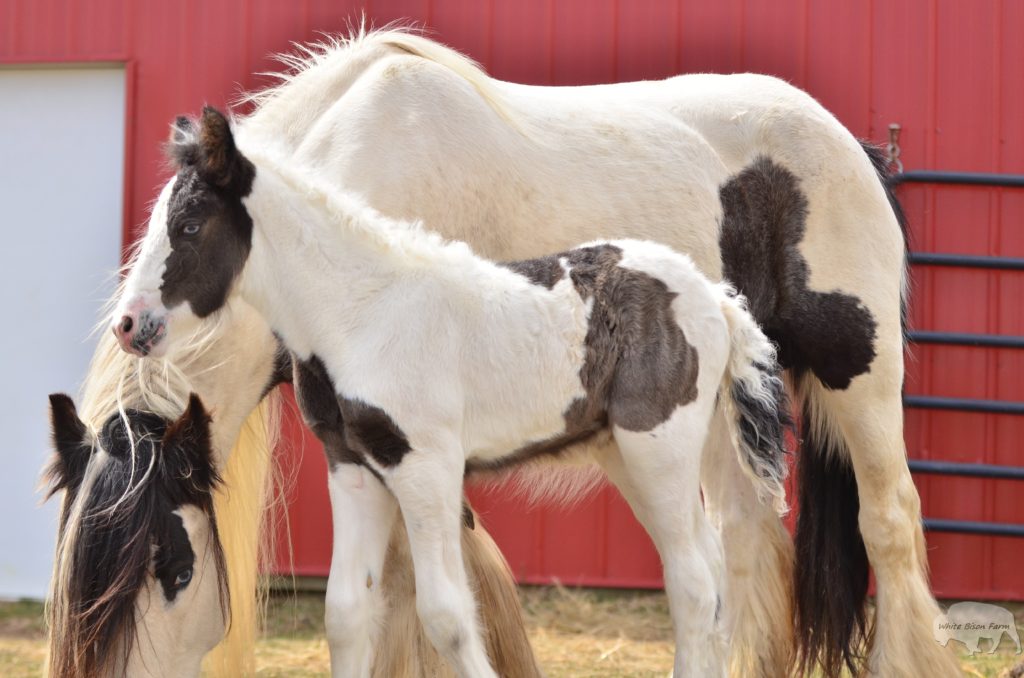 This amazing young man was born on April 22, 2019 at 2:42am. We imprint all of our foals and work with them daily. We take great pride in the foals we produce here at White Bison Farm! We want them to learn all of the necessary ground work exercises as well as be desensitized to as many "scary" things we can think of. Malachi has a very sweet personality and loves scratches and hugs. He runs up to visit every time he sees me and is enjoying learning new things. At 2 days old he already yields his hind quarters, backs to pressure, walks with a butt rope, lifts all of his feet to get them cleaned, and is used to plastic bags, towels over his head and body, the noise of a bunch of rocks in a plastic bottle, and many more fun things. Malachi is going to make a great family horse for the right family because he absolutely loves attention and kids! Malachi is for sale as a stallion for $9,000 or as a gelding for $7,000. We do offer payment plans and will be happy to help make your dreams come true! If Malachi is the horse of your dreams then let us make his Dreams come true too!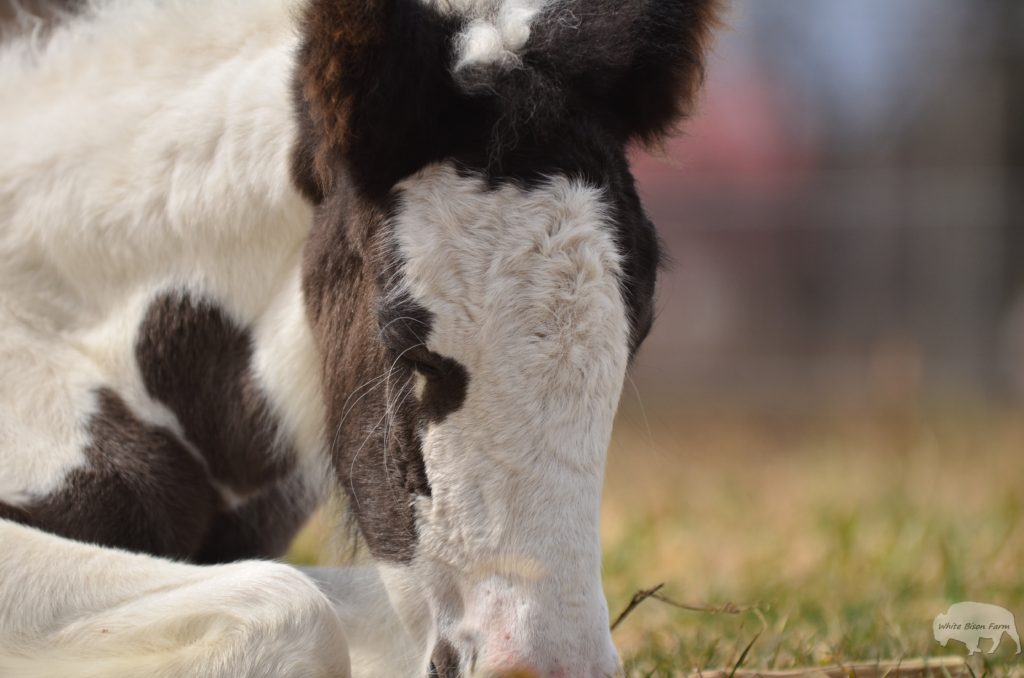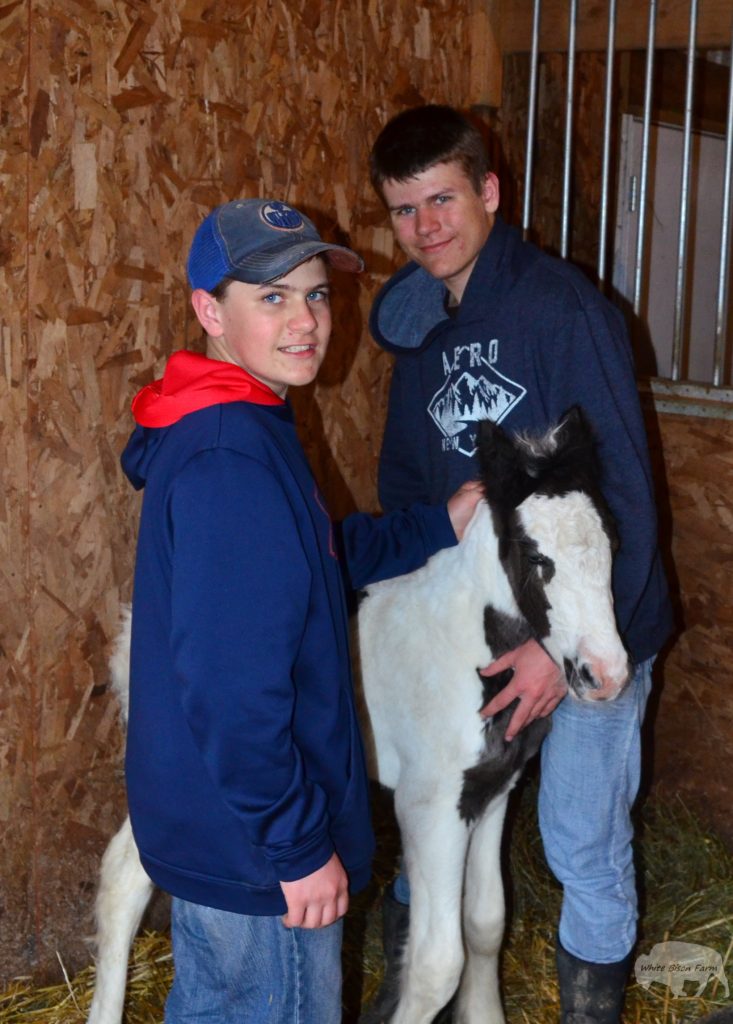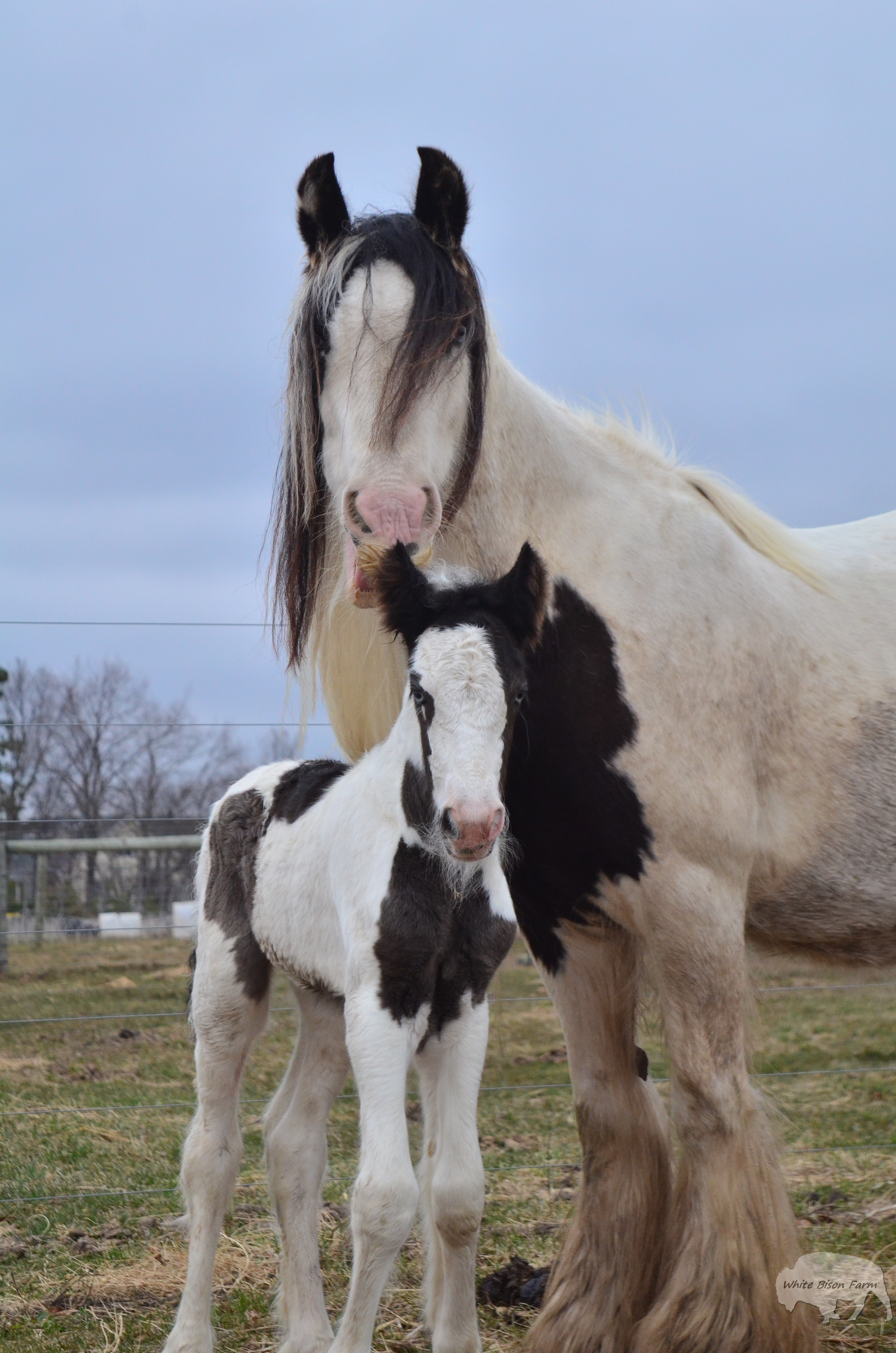 If you would like any additional information on our upcoming foals or would like to do a contract for one of the foals in-utero please feel free to contact us at (715)674-2287 or apache_jc@yahoo.com!