WBF Gypsy Boss's Sweet Cara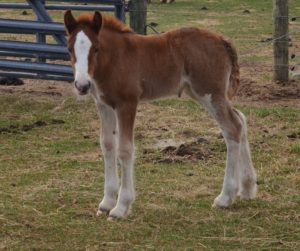 Cara arrived on April 23, 2018 bright early in the morning and has brightened our lives immensely!  This little girl is a true joy to be around and absolutely loves everyone she meets.  We try very hard to fit the right name with each of our foals and the name Cara means "friend" – needless to say we couldn't have picked a better name for this young lady!
We imprint all of our foals at birth and work with them continually using natural horsemanship methods.  We want all of our foals to have a very good start in life and the more they know about the basic ground exercises the better equipped they are to move to their new homes!  We desenstize all of our horses with everything we can dream up so they understand that almost nothing in life is as scary as it may seem!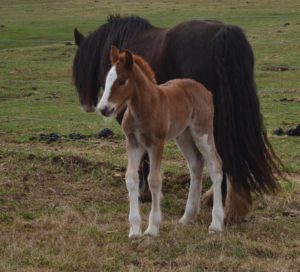 Cara is one of the quickest learners I have ever had the privilege of working with and I am amazed by her each day!  Cara has some amazing bloodlines back to both The Gypsy King and The Boss!
All of our horses are negative for PSSM1
Cara will be registered with the Gypsy Vanner Horse Society, but can be double registered with the Gypsy Horse Assoication also!
Cara is for sale for $8000.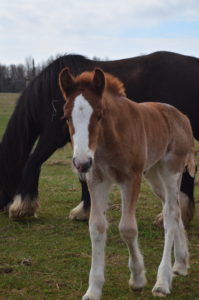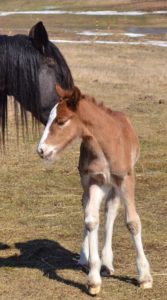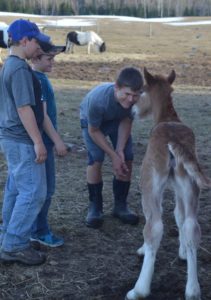 ---
---
WBF Remington Irish Gauge  —  Update:  Gauge has found his FOREVER home and is no longer for sale!!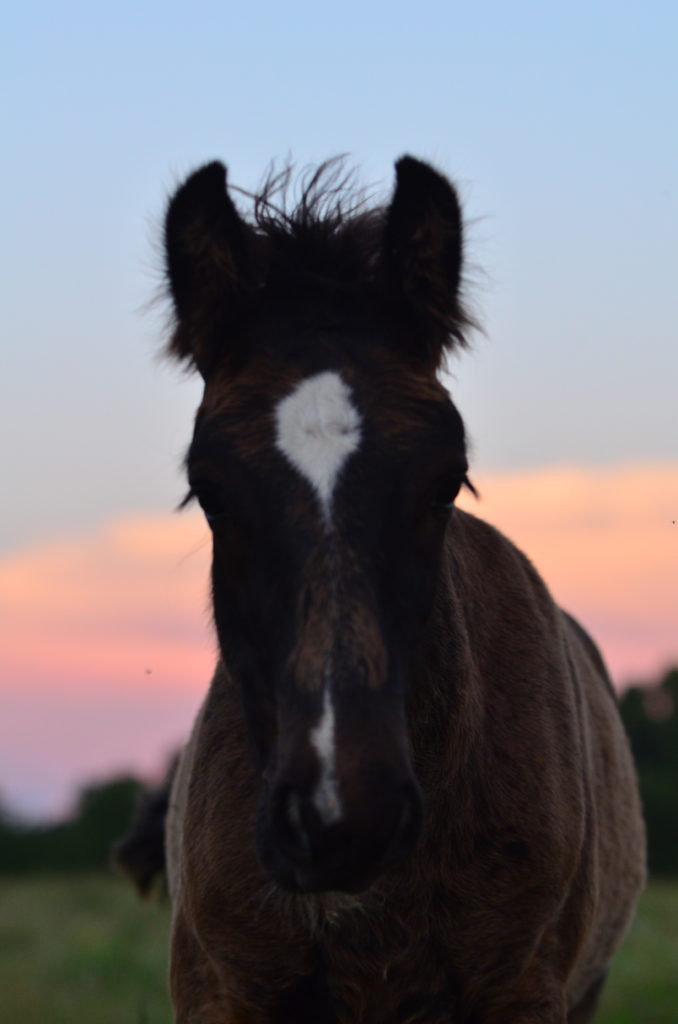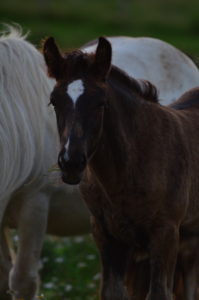 This young man was born on April 23rd, 2017 and was imprinted at birth.  We train all of our horses using natural horsemanship methods and we know Gauge is going to be an amazing young man!
Gauge is a playful and curious little colt with a delightful personality that keeps you laughing all of the  time.  He loves to learn and is doing very well with his ground exercises we have started.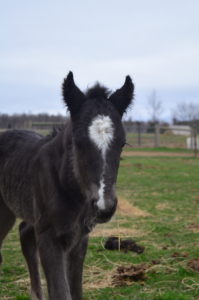 Gauge has three white socks and one black leg making him both unique and stunning!
Gauge has bloodlines back to The Boss and is negative for PSSM (n/n) just like the rest of our herd.  We feel very strongly in breeding only the best in terms of conformation, personality, and health!  Gauge is going to excel at anything he does and we can't wait to find the perfect home for him!
Gauge is for sale for $9,000 as a stallion or $7,000 as a gelding!   We are very serious about getting our horses safely from our home to yours and will pay for shipping (up to $750) if you use our hauler to transport Gauge to his new home!