WBF Remington Irish Gauge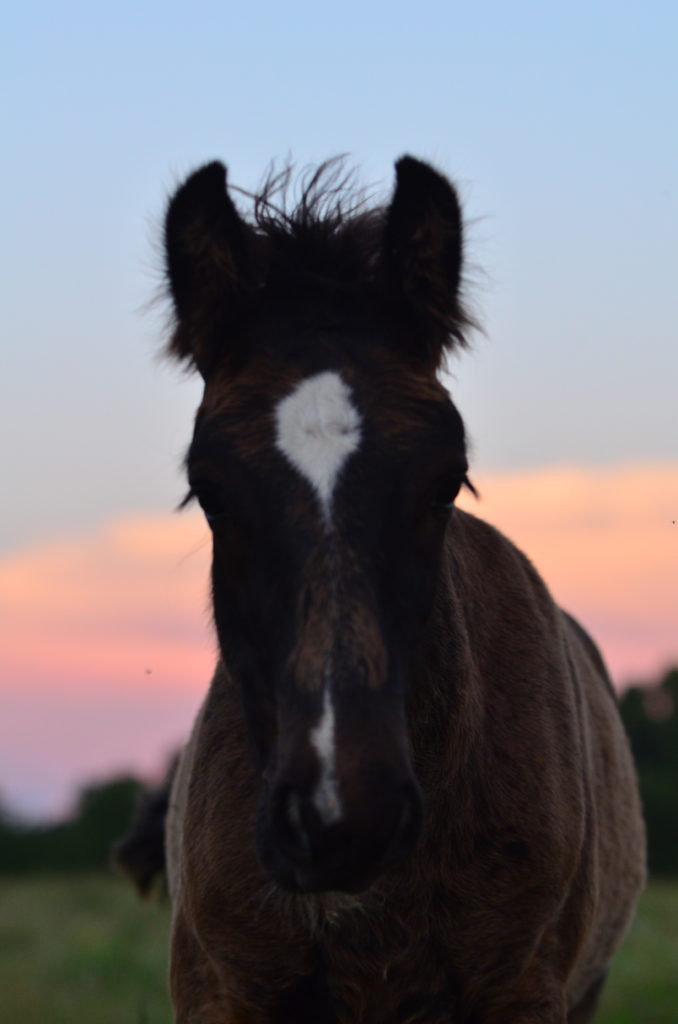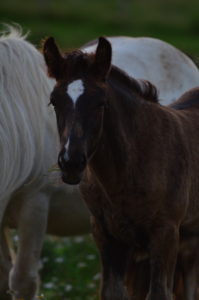 This young man was born on April 23rd, 2017 and was imprinted at birth.  We train all of our horses using natural horsemanship methods and we know Gauge is going to be an amazing young man!
Gauge is a playful and curious little colt with a delightful personality that keeps you laughing all of the  time.  He loves to learn and is doing very well with his ground exercises we have started.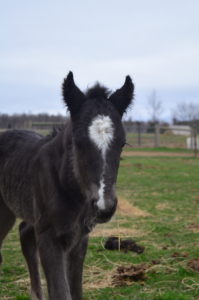 Gauge has three white socks and one black leg making him both unique and stunning!
Gauge has bloodlines back to The Boss and is negative for PSSM (n/n) just like the rest of our herd.  We feel very strongly in breeding only the best in terms of conformation, personality, and health!  Gauge is going to excel at anything he does and we can't wait to find the perfect home for him!
Gauge is for sale for $9,000 as a stallion or $7,000 as a gelding!   We are very serious about getting our horses safely from our home to yours and will pay for shipping (up to $750) if you use our hauler to transport Gauge to his new home!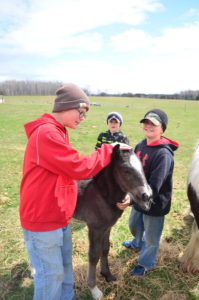 ---
WBF The Boss's Sweet Independence                    –Under Contract—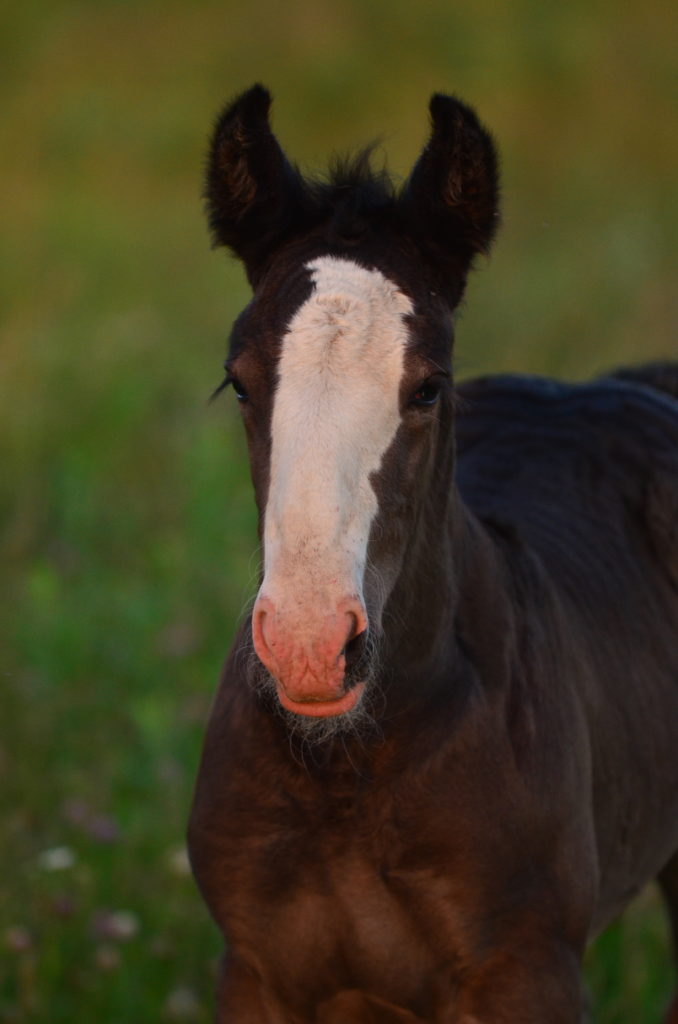 On July 3rd, 2017 at 2:09am this amazing young man joined our White Bison Farm family!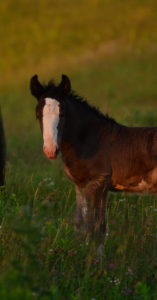 We named him WBF The Boss's Sweet Independence and call him Indy!  Like all of the foals we produce on our farm we imprinted him at birth and work with him continually using natural horsemanship methods.  Indy is doing absolutely fabulous with his ground training and desensitizing training!  Indy has bloodlines back to The Boss and has some remarkable conformation.  We at White Bison Farm pride ourselves on producing quality hors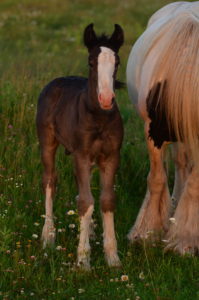 es in both conformation and training and Indy is no exception!
Indy is negative for PSSM and  will be registered with the GVHS!  Indy is for sale for $7,000 as a gelding and for $10,000 as a stallion!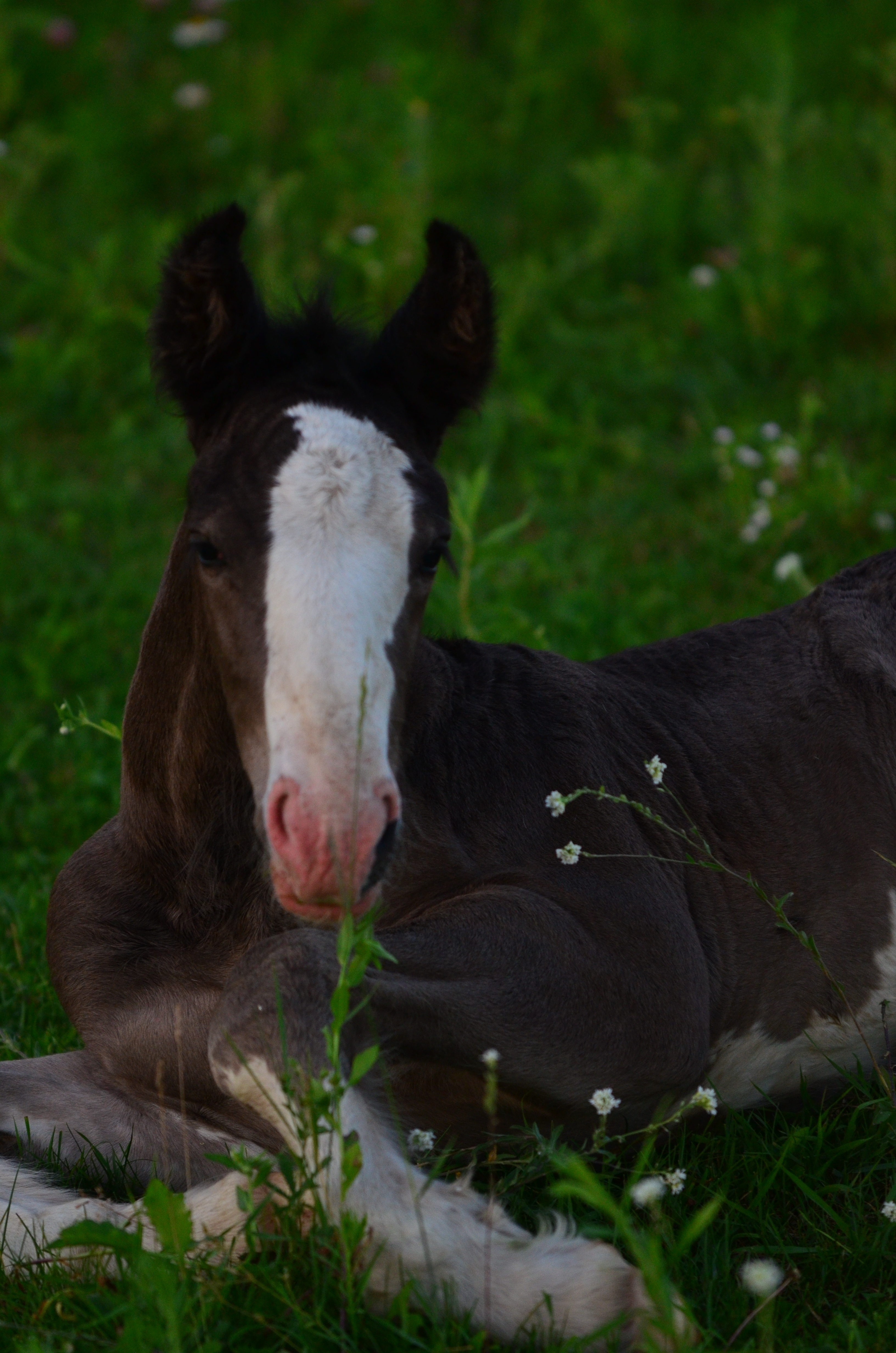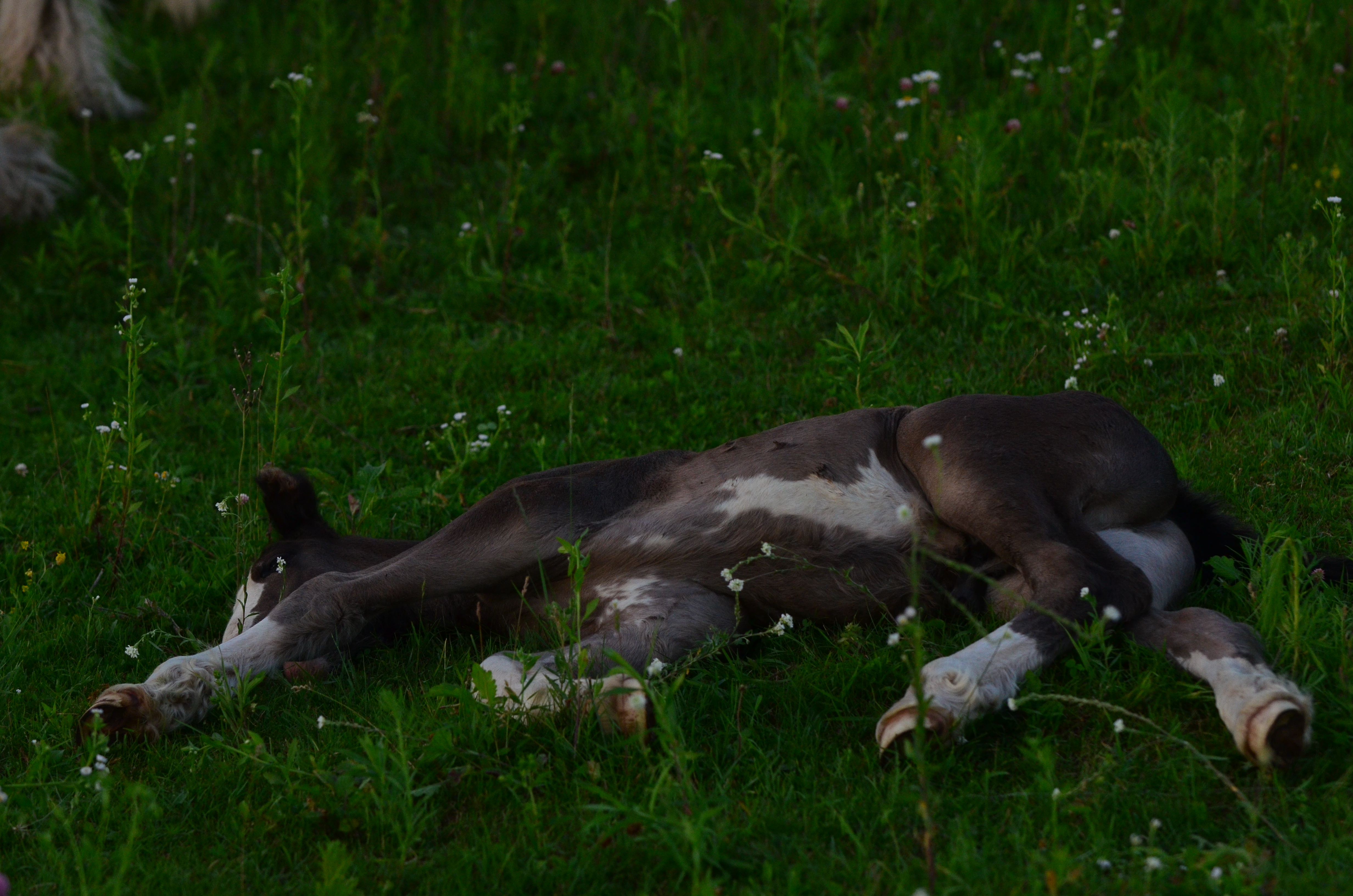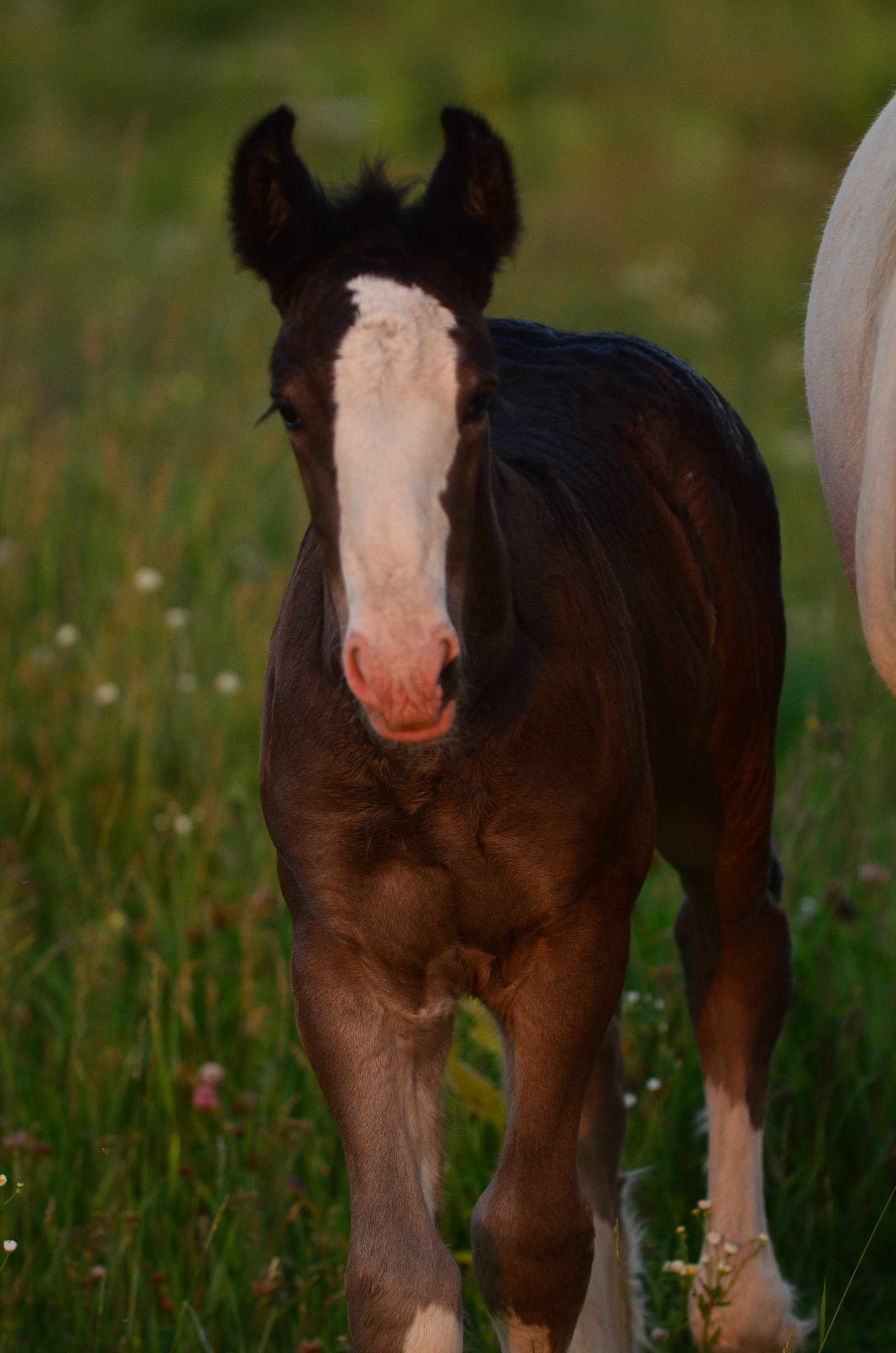 WBF Suaimnhneas Over The Silky Irish Land  
*************Soova has found her Forever home*************
                        Congratulations Soova and Jennifer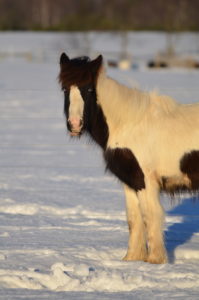 This absolutely beautiful filly was born on April 23rd bright and early in the morning!  She arrived into this world and immediately began her training with imprinting!  We realized right away that she has an amazing calm and peaceful demeanor and so we named her Suaimhneas (pronounced Soo-iv-nuss) for the Irish word for Peace and Serenity.  We call her Soova and it fits her perfectly! 
 This little girl is absolutely adorable, relaxed and very personable, and has fantastic conformation!  We work with all of our foals constantly from birth and at 4 days old she is already doing very well with all of the desensitizing we can think of, yielding her hind and forequarters, leading with a butt rope, and backing to pressure!  Every day we add a new item to desensitize with as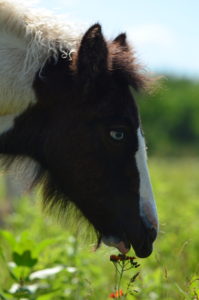 well as a new activity and Soova loves it!  She does great with everything we do! 
The dam of Soova is our beautiful mare – The Irish Black Faced Mare and her sire is WR Silky Boy Jr. (aka Tareck).  Soova has very good bloodlines back to the The Lion King and is going to make a fabulous family horse or show horse! 
Soova will be registered with the GVHS and is negative for PSSM1!
Soova is for sale for $8,000.  To learn more about our payment plans, Soova's training, or Soova herself, please feel free to call or email!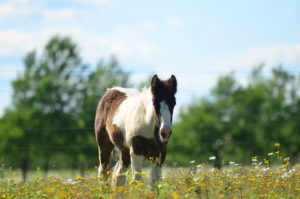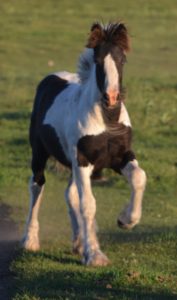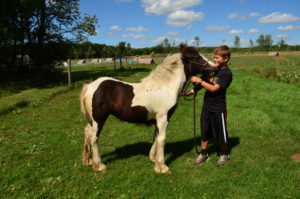 The Boss's Remington
************ Remington has found his forever home **********
Congratulations Remington and Angela!!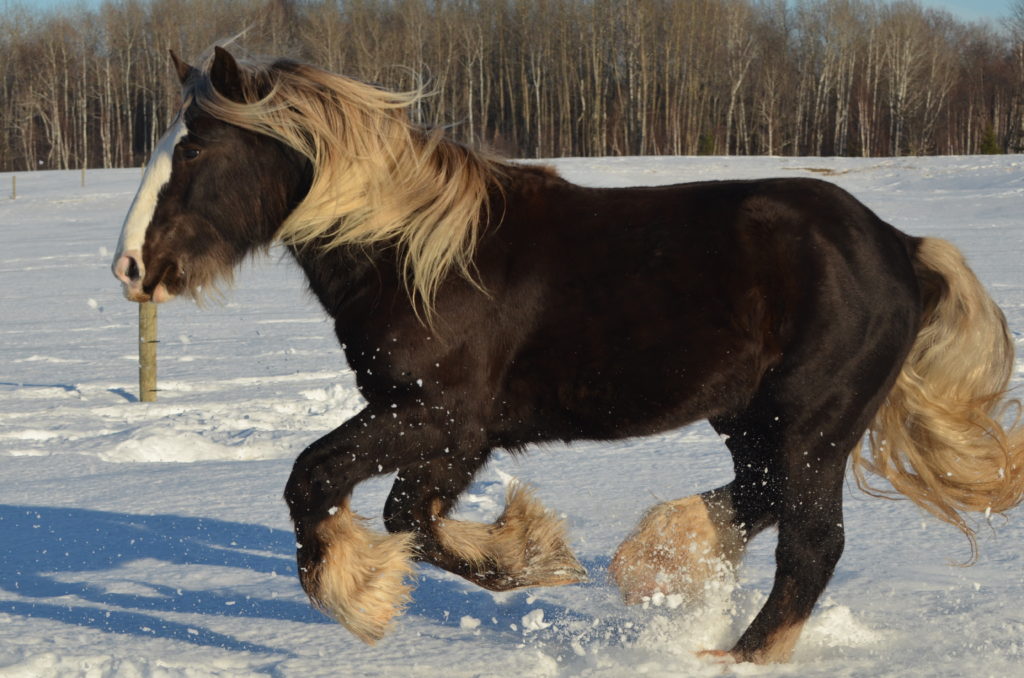 Remington is the grandson of the famous "Boss" and is a stunning example of the Gypsy breed in both conformation, hair, color, and personality!  Remington is maturing into an amazing young man and we couldn't be ask for anything  more in conformation and personality. We love his sweetheart personality and enjoyable demeanor. 
Remington is on the taller side of the Gypsy breed and stands 16hh.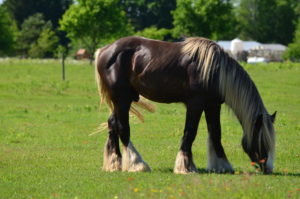 Like all of our horses, Remington is negative for PSSM!
His color tests are:
Red/Black Factor – E/e
Agouti – a/a
Silver – N/n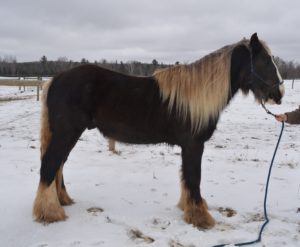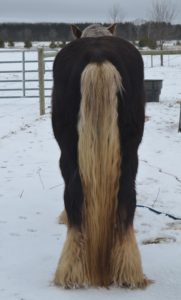 Remington is not trained to ride, but is doing absolutely excellent with his ground training and does all of his ground work with and without a saddle.  He is completely ready to start under saddle and absolutely loves to learn!
Remington is being offered for sale for $16,000 to the PERFECT home!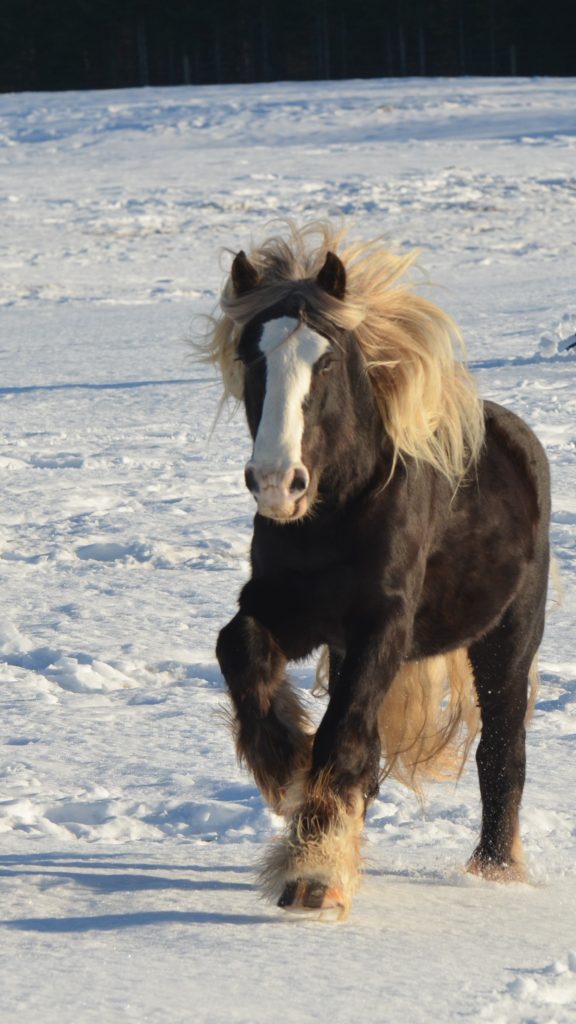 ---