If you would like any additional information on our upcoming foals or would like to do a contract for one of the foals in-utero please feel free to contact us at (715)674-2287 or apache_jc@yahoo.com!
WBF King to the Gypsy Laorise – Under Contract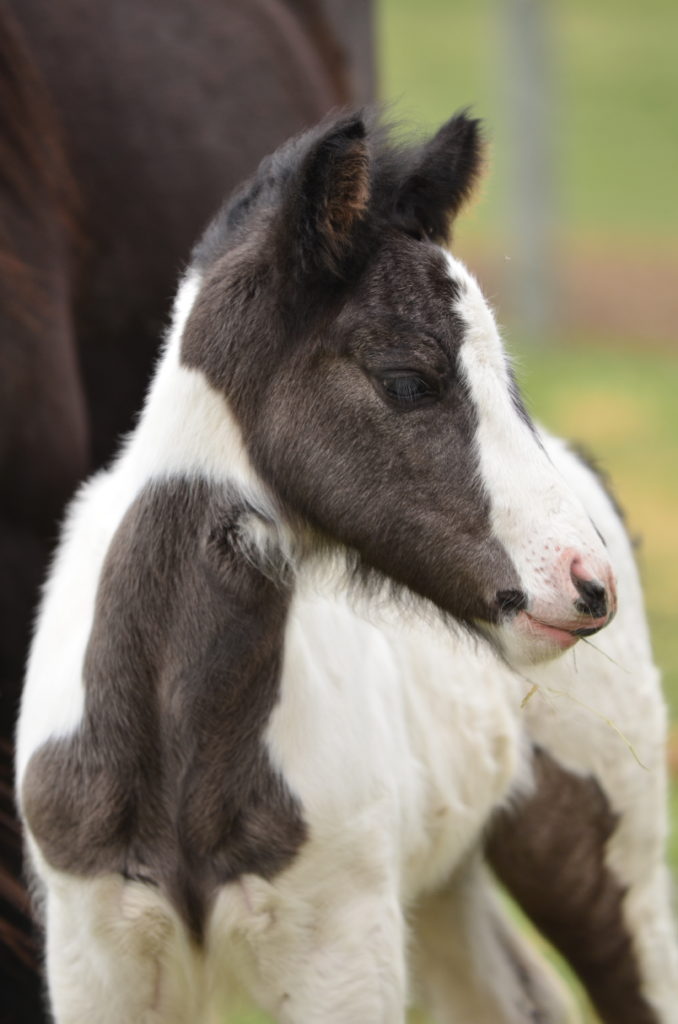 Having the horse of your dreams is now a reality. Many hours each day are spent working with our horses to ensure they learn all of the beginning ground work exercises. We are very apt at coming up with new and entertaining ways to practice desensitizing and want our horses to understand that most things in life are not scary. Imprint training is done with all of our foals and is extremely important in starting the foals off right.
Laoise (lee-sha) means "radiant girl" and she is exactly that! Laoise enjoys learning and loves to try new things. She is for sale for $10,000. Like all of our horses, she is negative for PSSM1 and is registered with the GVHS.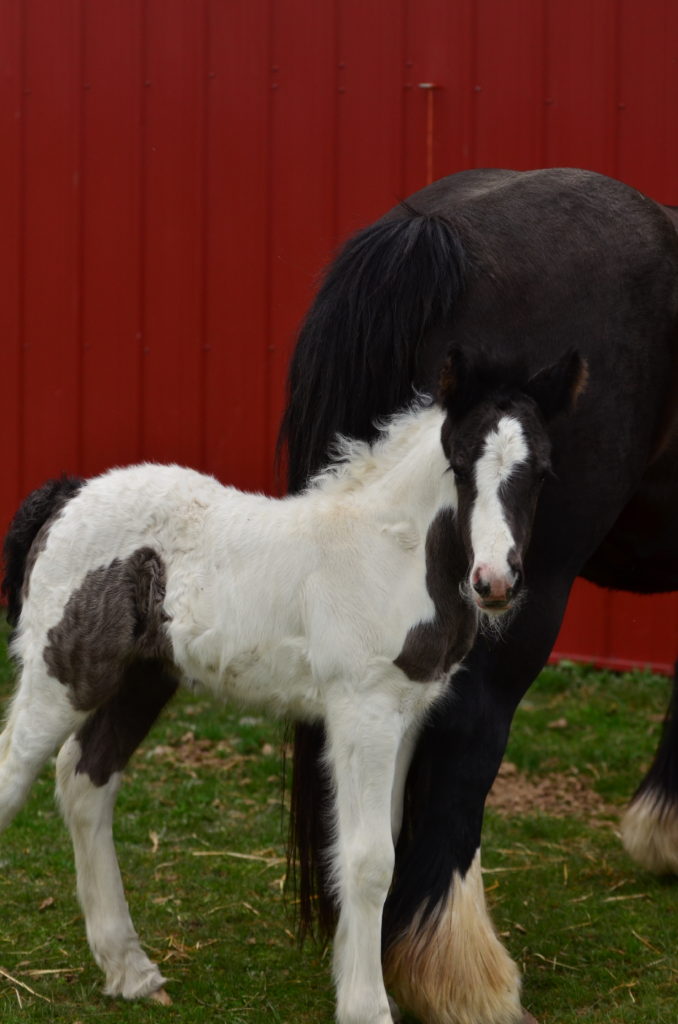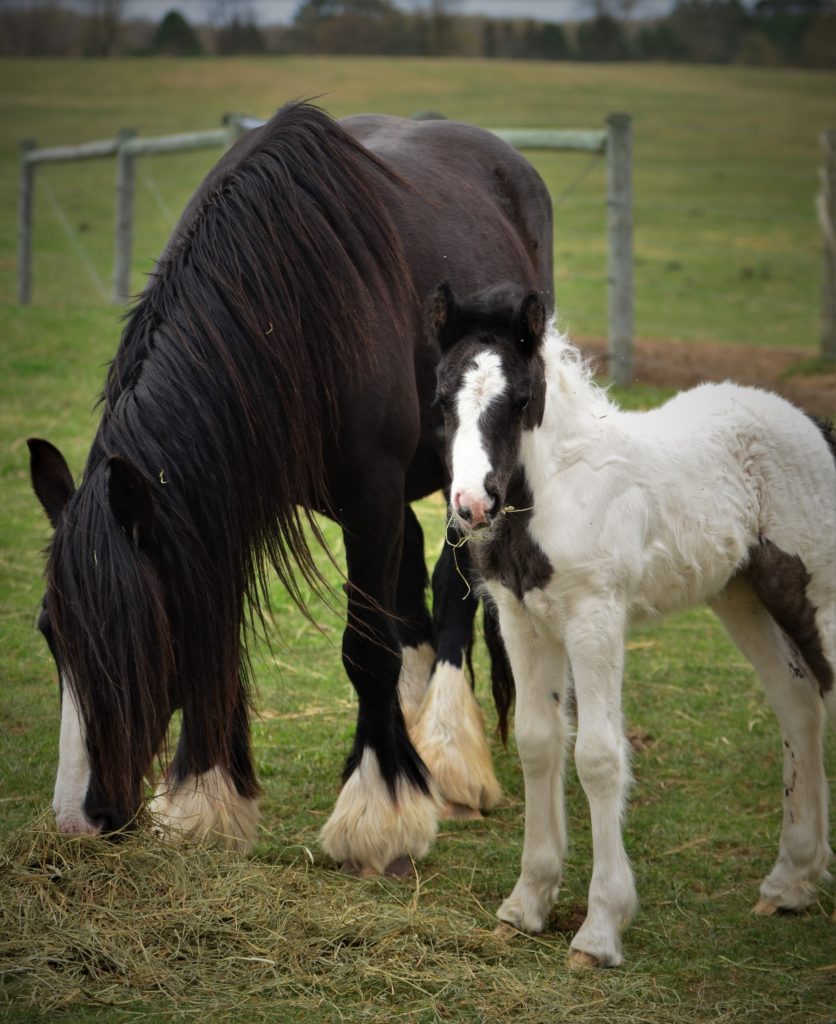 WBF Carrick of the High Kings – Sold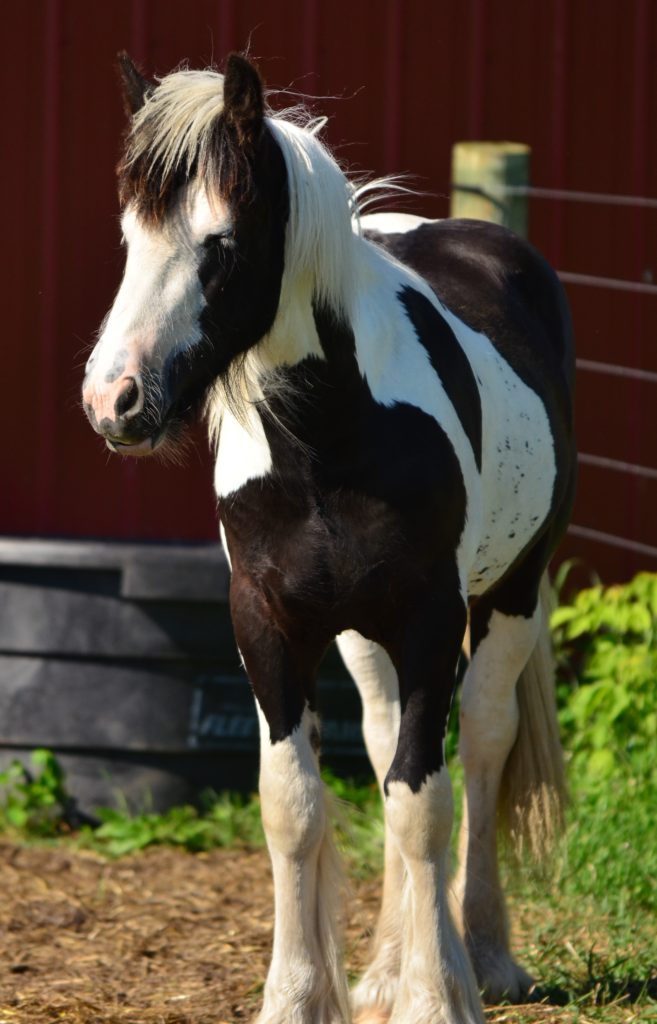 This amazing young man was born June 7, 2019 and is another GREAT example of the Gypsy Vanner Horses! We imprint all of our horses and work with them to ensure they love the "Scary" things in life and know the basics of ground exercises! Carrick is doing amazing with all of his training and is an absolute love bug to be around! Carrick means Strong like a Stone in the Irish language and this little man is built solid!!! Carrick is already a very curious and funny young man and we know he is going to make a fantastic horse for the right person! Carrick should mature to about 15hh and is negative for PSSM. He is also homozygous for both the dark gene as well as the tobiano gene. He is for sale as a gelding for $7000. Price is slightly negotiable and we will be happy to introduce you to the fantastic hauler we use if shipping is needed. A GREAT home is a must and he will do great with kids and dogs.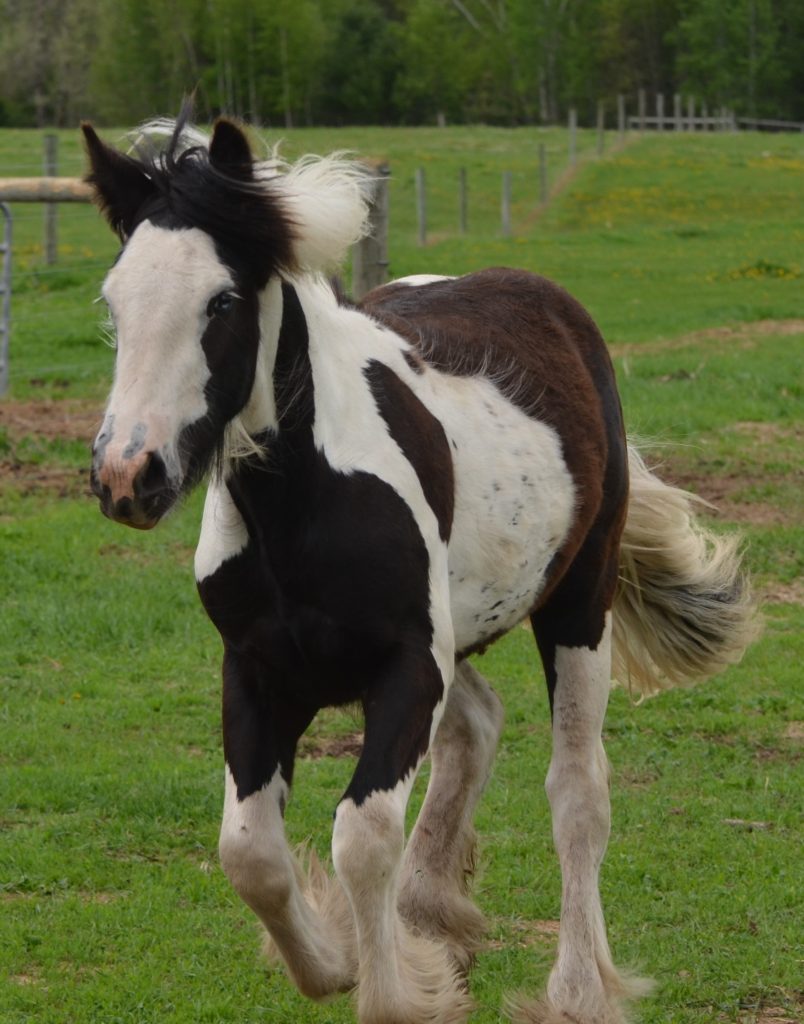 WBF Brendyn of the Kings
Under Contract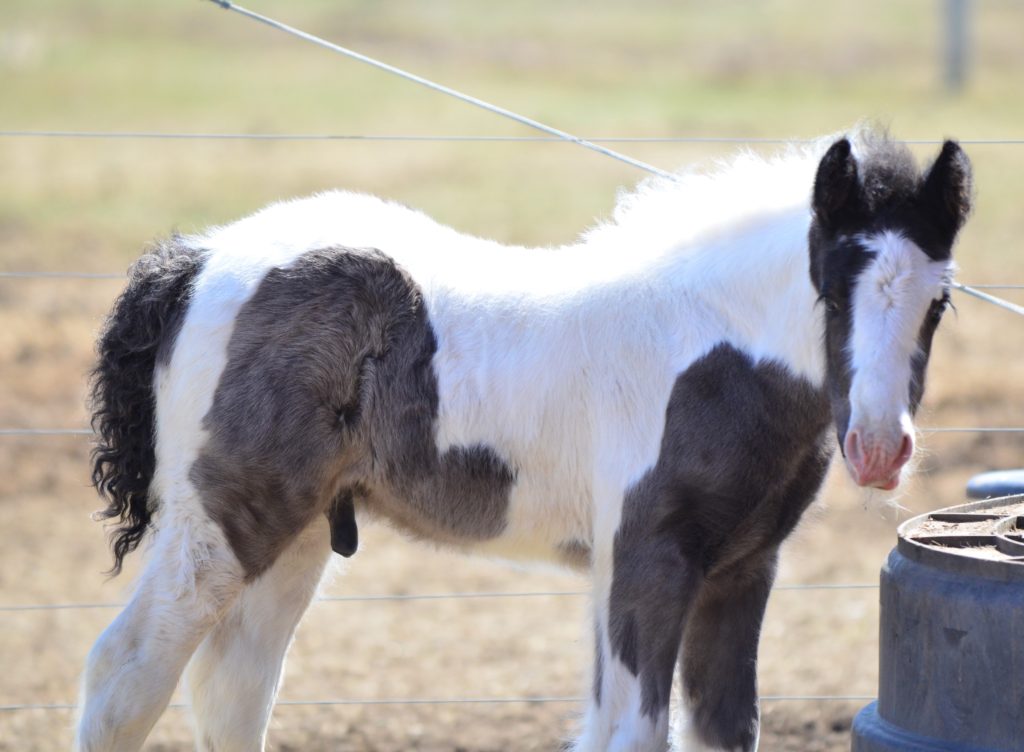 Right before midnight on her due date, Clover delivered this handsome young colt! We named him Brendyn which means Prince! We imprinted Brendyn and work with him every day using natural horsemanship methods. We love our horses very much and want nothing but the best for them in terms of training, love, compassion, and the perfect new home for them! Brendyn has had many visitors already and loves to learn new things daily! Because we know how important it is for all horses to be used to the "scary" things in life, we work a lot with all of our foals to desensitize them to many different things. Brendyn loves the loud plastic bags, a bottle loaded with noisy rocks, and boys running around bouncing balls throughout his pen. https://www.youtube.com/watch?v=myb4b-3S-SI&feature=youtu.be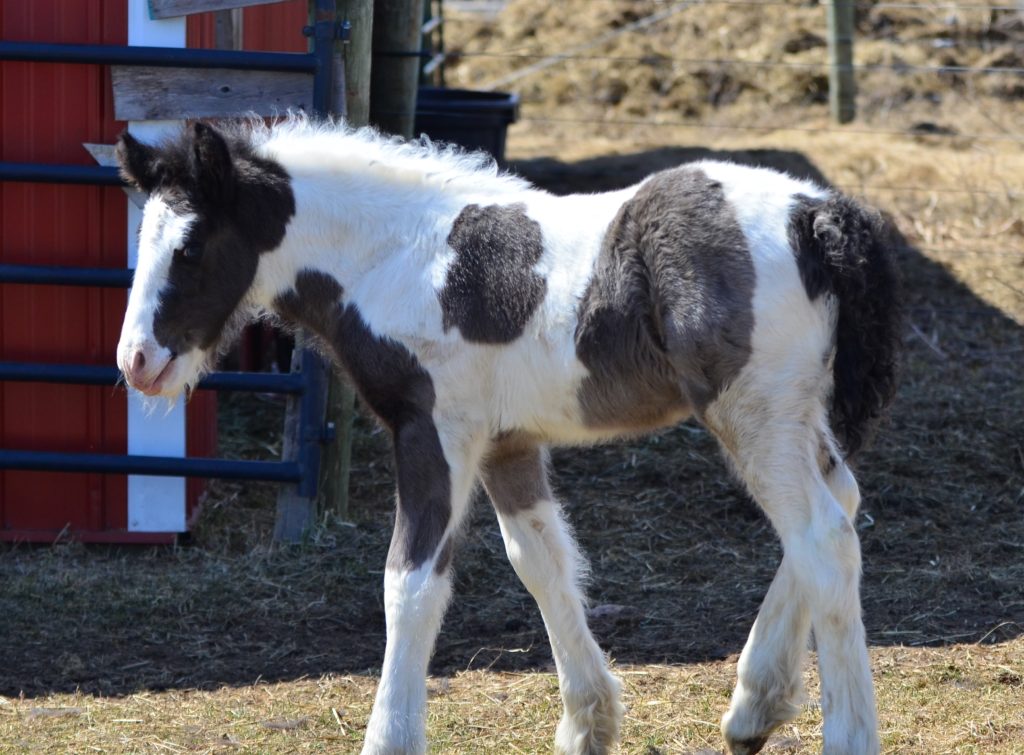 WBF Grady's Sweet Irish Soul – Sold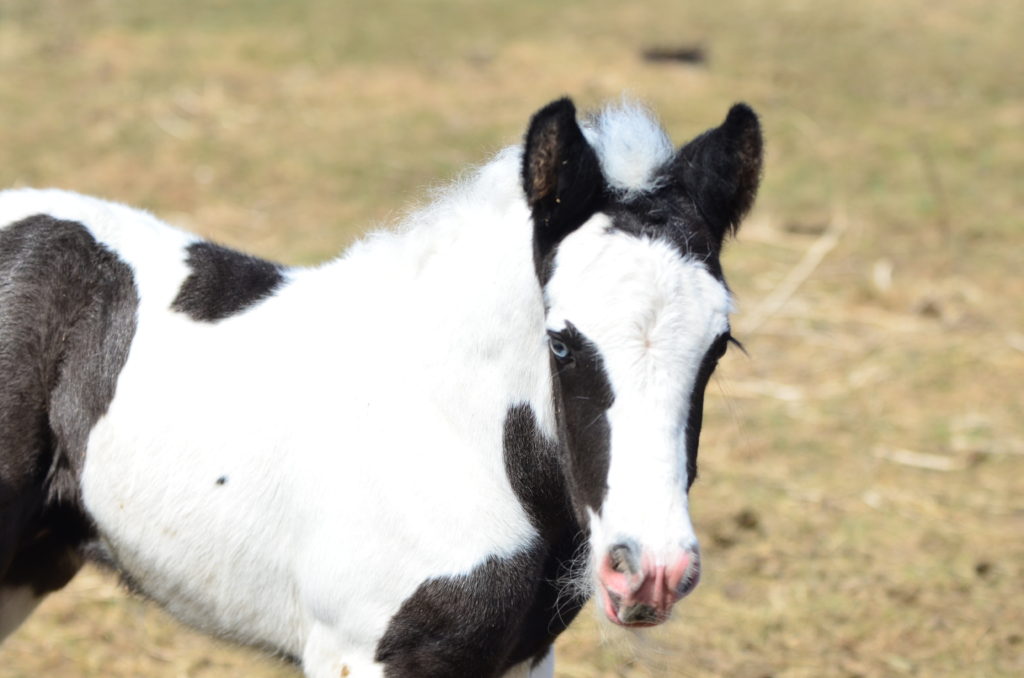 The name Grady means Noble and fits this gentle little man perfectly. Grady was born on April 19th and has already found his forever home. He will continue to be trained using natural horsemanship methods. We take great pride in producing quality foals each year in conformation and training! We know he is going to do wonderful things with his life and we can't wait for him to eventually meet his forever family!