If you would like any additional information on our upcoming foals or would like to do a contract for one of the foals in-utero please feel free to contact us at (715)674-2287 or [email protected]!
Our 2023 Foals have all arrived!
Available Foals
WBF The Mighty King's Brogdan
WBF The Mighty King's Brogdan (aka Bo) was born on May 14th, 2023. Bo has a fantastic and inquisitive nature. He loves to learn and likes to make sure I haven't forgotten anything each day. The name Brogdan meaning knowledgable and inventive, fits him very well. Bo was imprinted at birth and is worked with continually using natural horsemanship methods just like we do with all of our foals. He enjoys learning new things and can't wait to great me each time I am out by him. From yielding his hind and forequarters, to being desensitized with everything we can think of, this young man gets to experience it all. His unique markings make him extra special and overall his conformation is absolutely flawless! Bo can be purchased as a colt or with the guarantee of gelding and we know he will excel at everything he experiences. ALL of our horses are negative for PSSM1 and registered with the GVHS.
Bo has blue in both of his eyes and we expect him to be homozygous for the dark gene. Based on his growth and height at birth and a month old, we expect him to mature to about 15hh. He is available as a colt for $9,000 or as a gelding for $7000.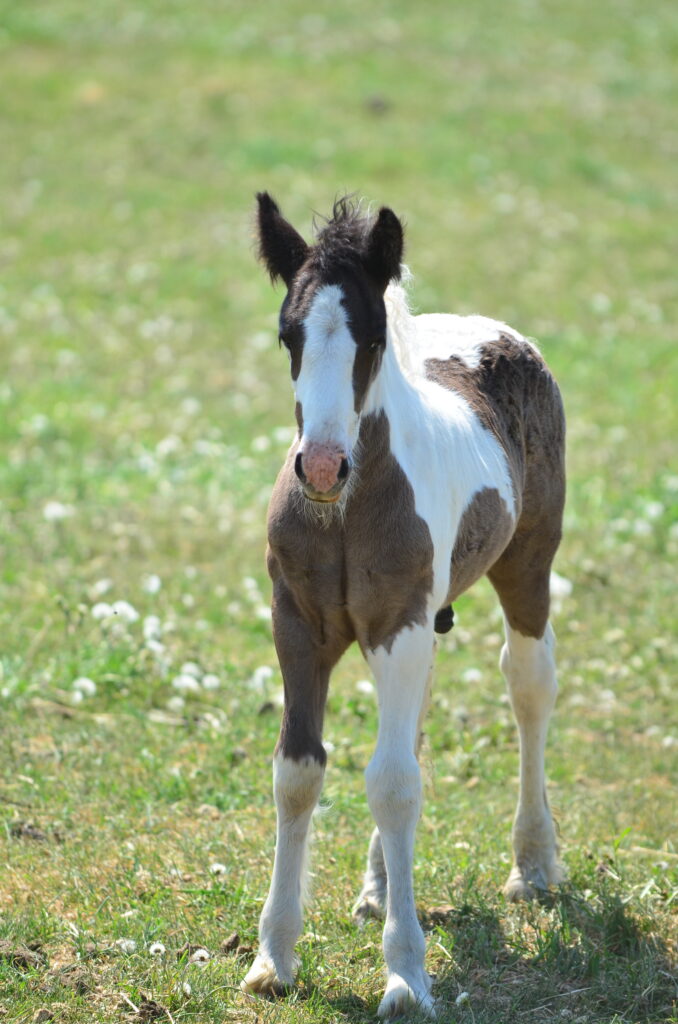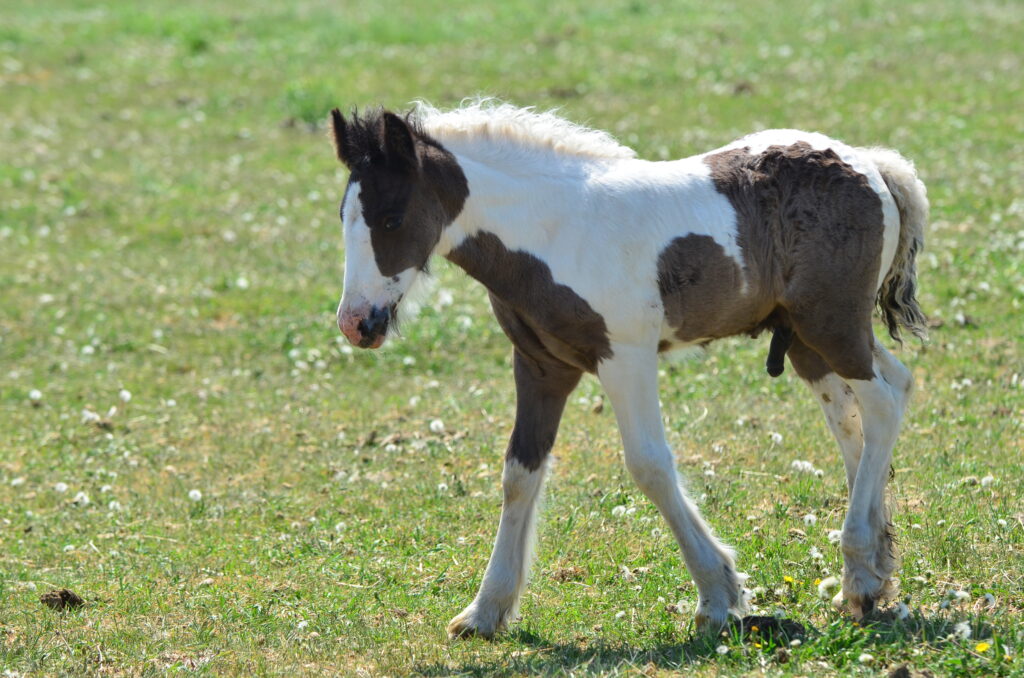 WBF Freedom for the Irish King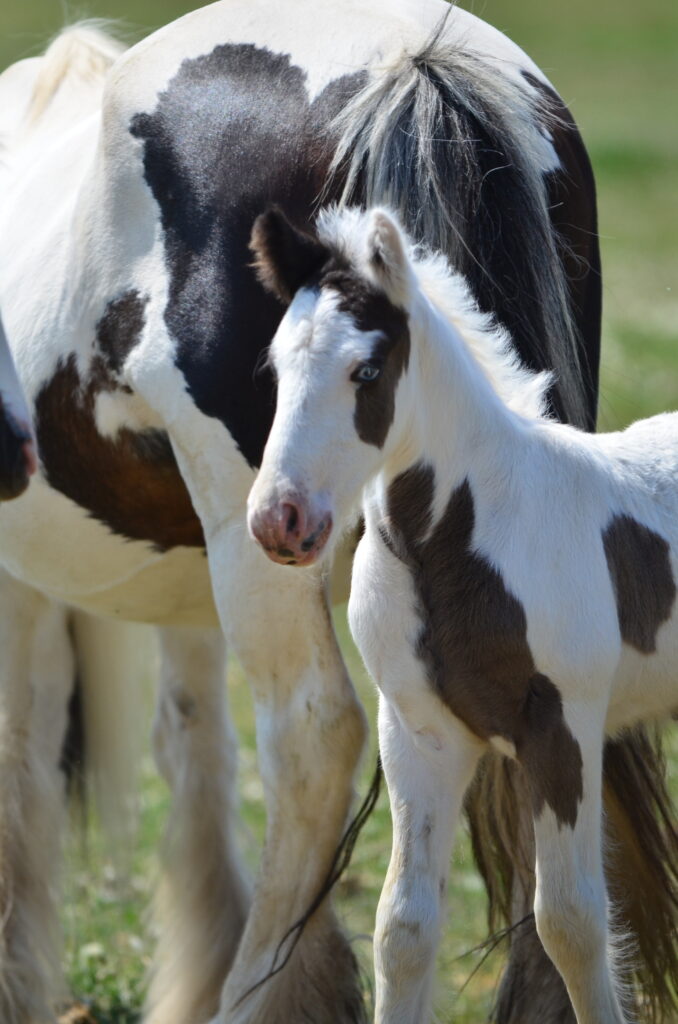 WBF Freedom for the Irish King (aka Dom) was born on May 31, 2023. His mom tried to sneak his birth in during the dead of the night, but alas – we saw her! Dom was imprinted and is worked with daily with all things we expect from our young horses as they grow and mature. He will learn most of the ground training exercises by the time he is ready for his new home which will help make his transition easier for him as well as his new family.
Dom has blue eyes also this year as we seem to have a theme going! He is a bundle of joy in a small package. Not only is he on the shorter side of the foals we have ever had, he is extremely compact and absolutely drop dead gorgeous! We expect him to mature to about 14.0hh
Like all of our horses, Dom is negative for PSSM1 and is Registered with the GVHS.
His fun loving nature is going to make him a favorite with any family that he chooses! His conformation is fantastic and he is being offered as either a colt for $9000 or as a gelding for $7000.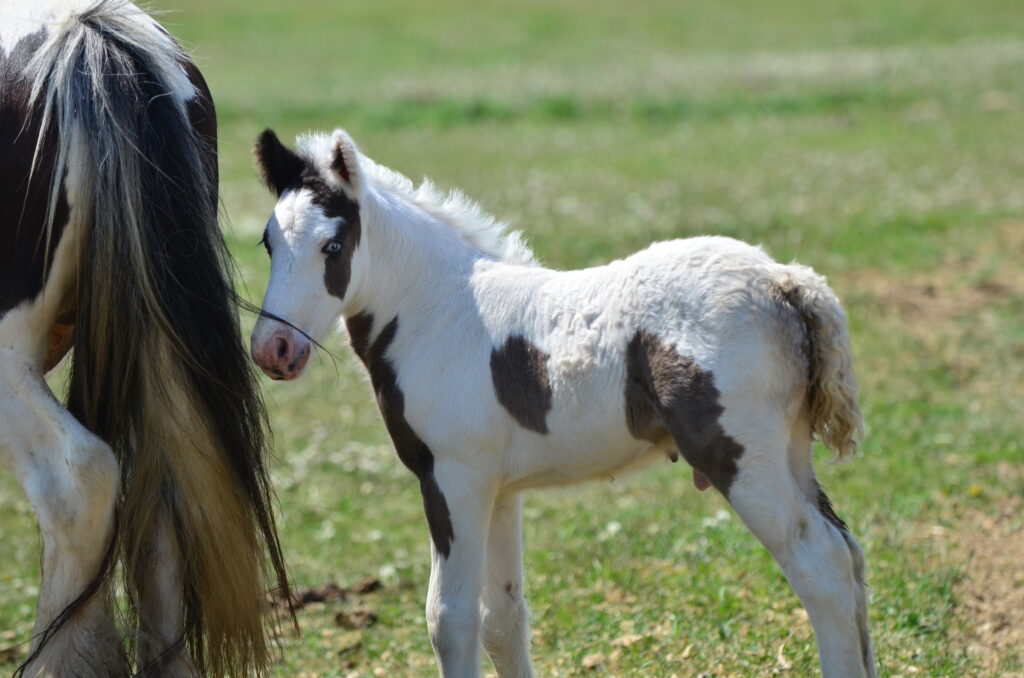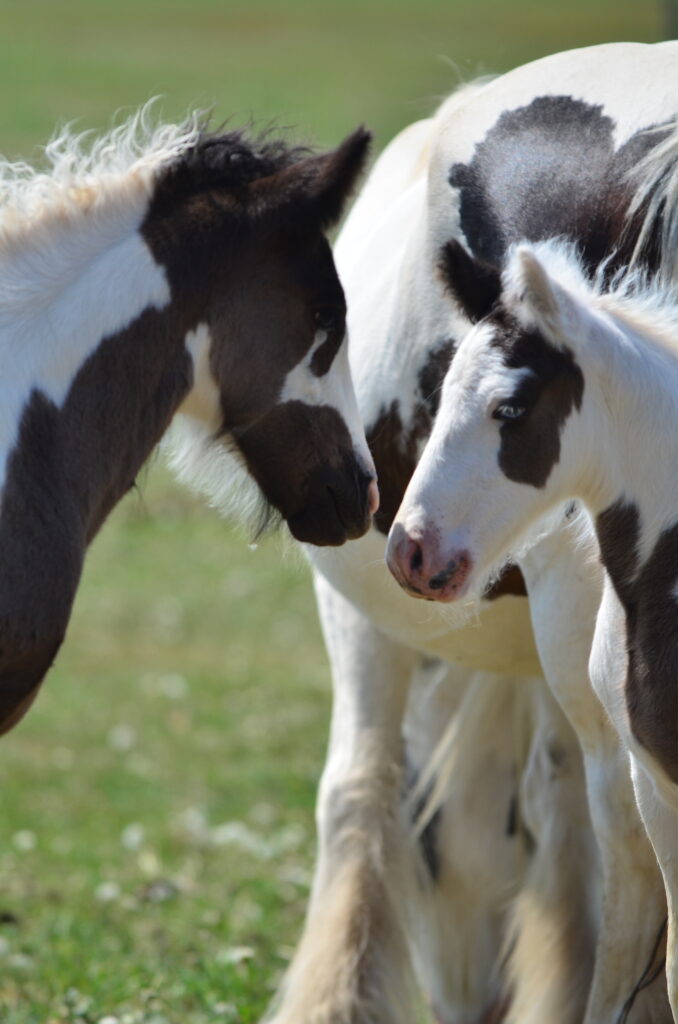 The following foals have found their forever homes: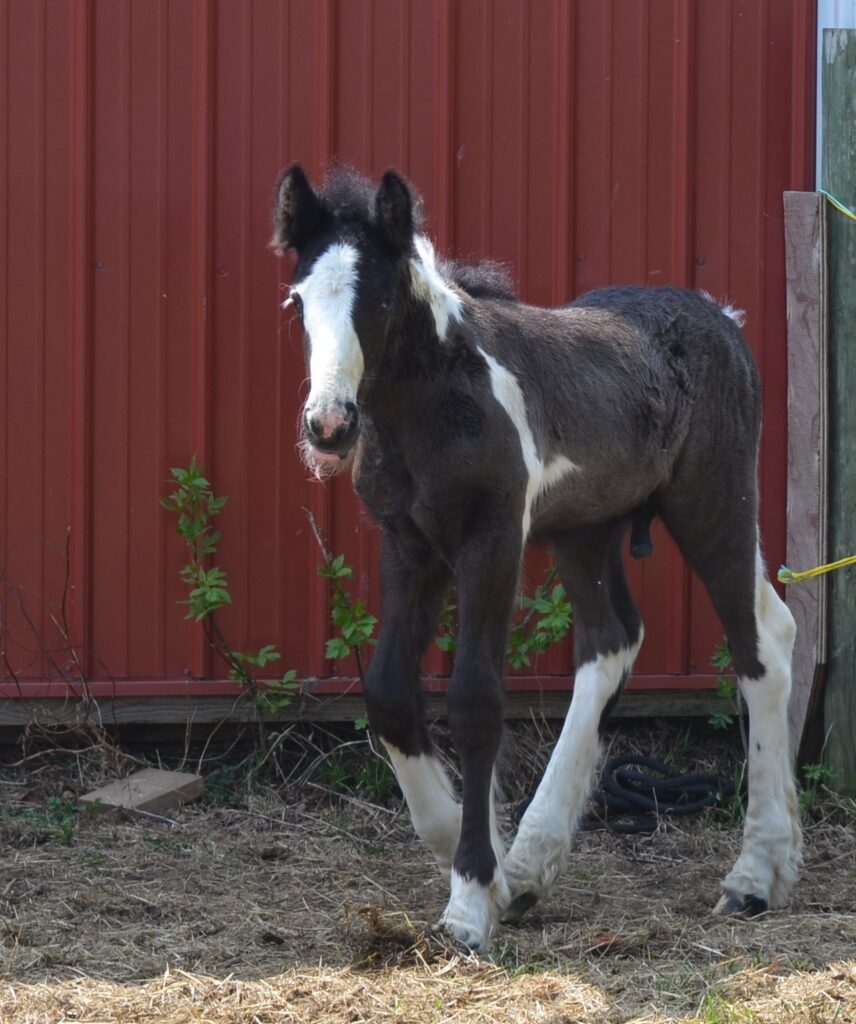 WBF Kings Runyon Ransom (aka Ru) (Born: 5/5/23)
Runyon means "Son of a Champion" and fits this young man perfectly! Ru will be moving out west once he is old enough and we are very excited for both Ru and his new family!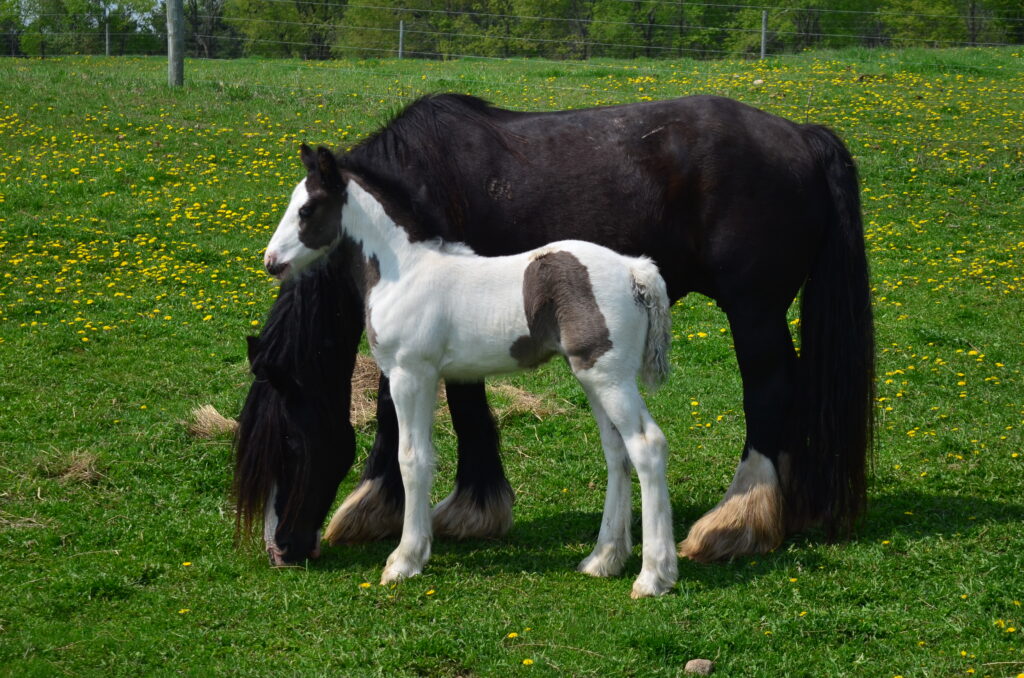 WBF Midnight Gypsy Luna (aka Luna) (Born: 5/10/23)
Luna with the bright blue eyes that make your heart melt has already found her Forever home and will be sharing it with her sister, Stella, who was born this year as well as an older sister. They will be moving East!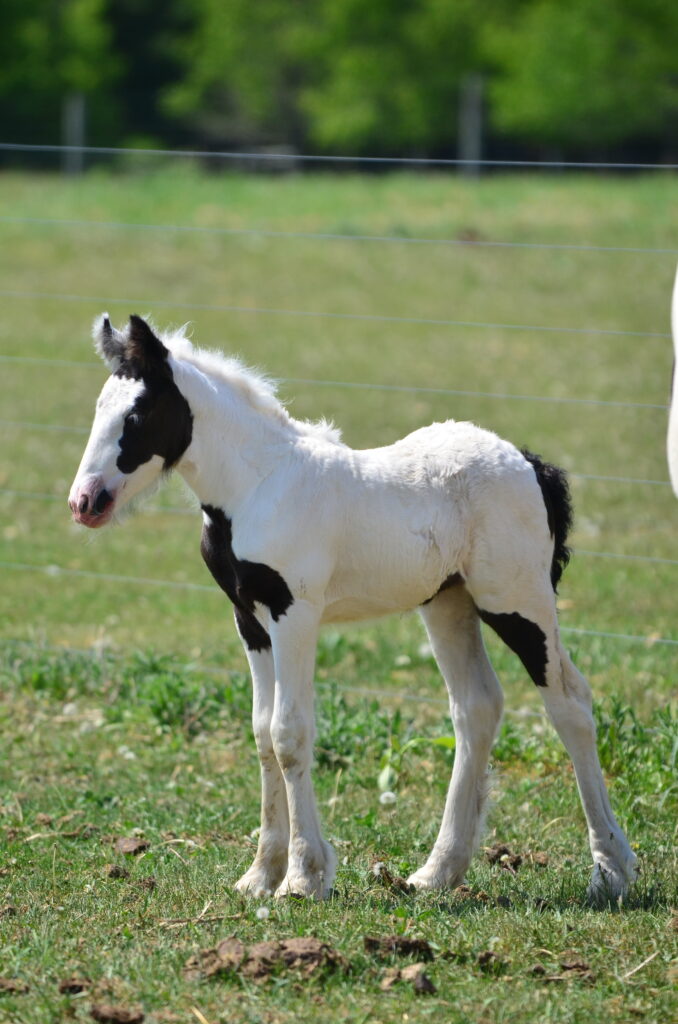 WBF Silky Sweet Stella (aka Stella) (Born: June 4, 2023)
Stella is already a sweetheart who we know is going to excel at everything she does. She will move with her sister, Luna to the East Coast this fall.
2024 in the Making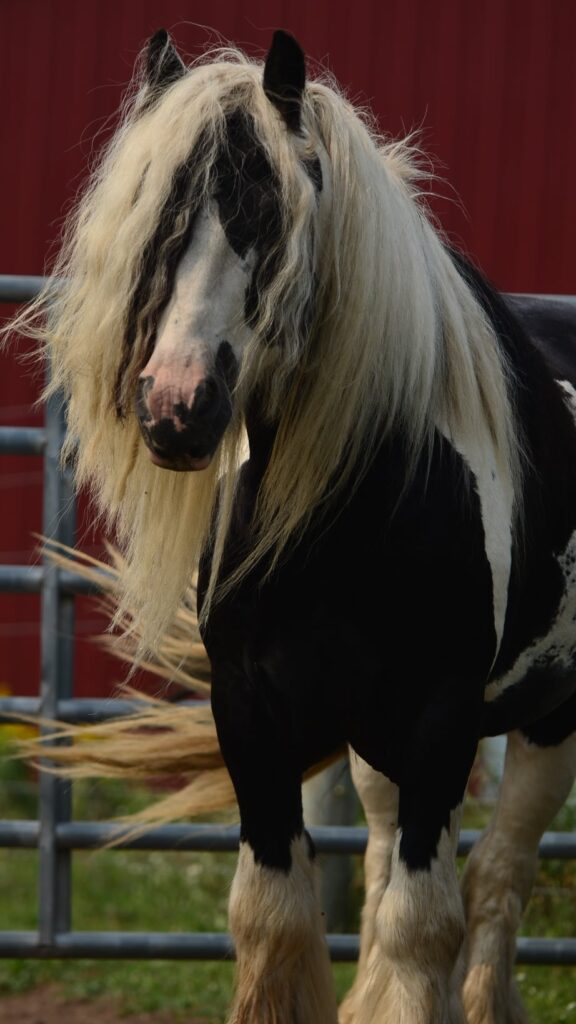 Having a name that depicts who the horse is and what kind of character they have is extremely important for us at White Bison Farm. Time, Love, and Laughter goes into each and every name and most of the time, the names fit perfectly!
We understand the importance of training right from the beginning, so we imprint all of our foals at birth. They are worked with continually using natural horsemanship methods and each and every horse that leaves our farm has a good understanding of all of the ground exercises as well as being desensitized to every and anything we can think of.
All of our horses are negative for PSSM and they are all registered with the GVHS. All of the foals are sired by WHR Silky Boy Jr. (aka Tareck)! Tareck has been the main man on our farm for many years now and always produces quality in terms of conformation, personality, and intelligence! He is homozygous for both the dark and the tobiano gene, so we know we are getting amazing color also. Seeing the foals for the first time is always an adventure in color and pattern!
The mares who will be having foals this coming year are: Ailish, Crystal, Teagan, Clover, and Irish. All of them will be arriving in the months of May & June and we can't wait to see what gorgeous and amazing foals we get next year!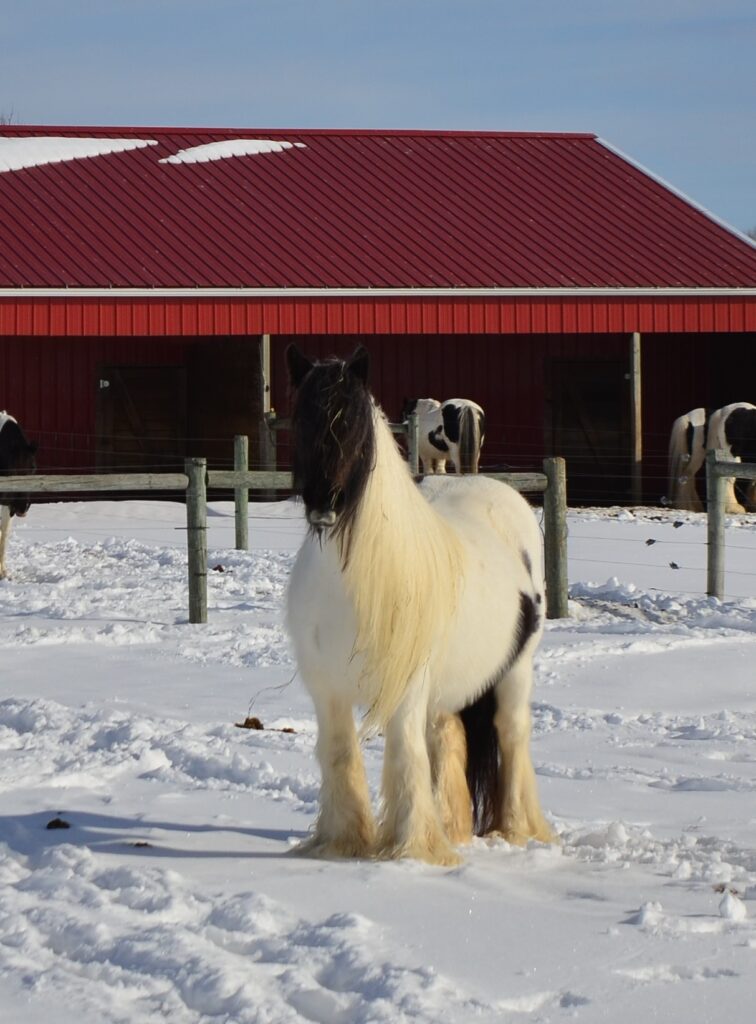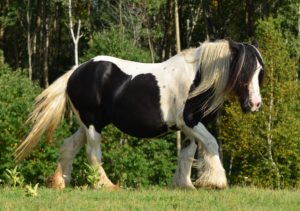 All of our 2022 foals have found new homes!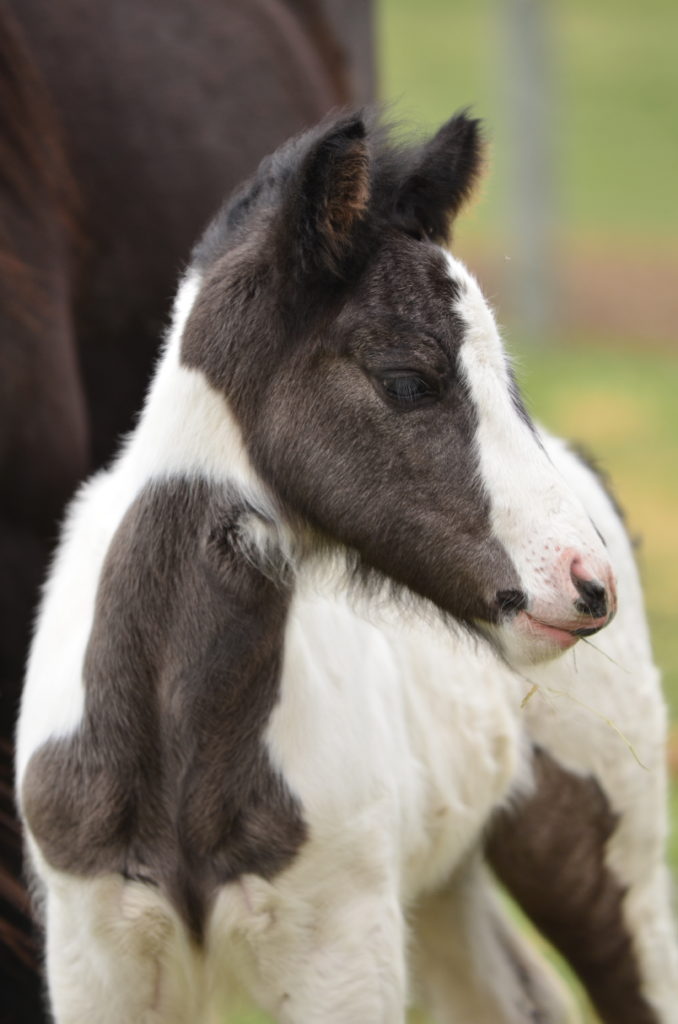 Having the horse of your dreams is now a reality. Many hours each day are spent working with our horses to ensure they learn all of the beginning ground work exercises. We are very apt at coming up with new and entertaining ways to practice desensitizing and want our horses to understand that most things in life are not scary. Imprint training is done with all of our foals and is extremely important in starting the foals off right.
Laoise (lee-sha) means "radiant girl".