Live Bison For Sale * Sold 
We will have new calves due this spring – Contact us now to learn more!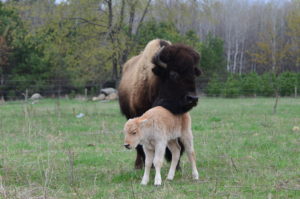 We were blessed with some beautiful white bull calves this past year and all of them have found their new homes for 2016!  To make sure you don't miss your chance to add a beautiful white bison to your herd, contact us now about our waiting list!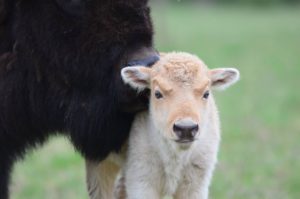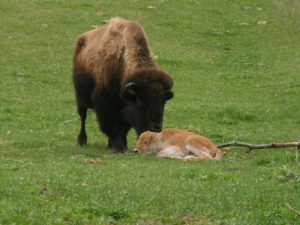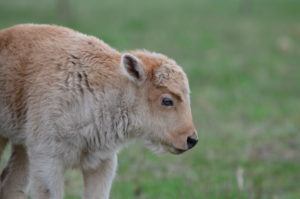 ---
Additional Bison Available for Sale
Additional brown, plains bison are for sale through our friend's bison farm also.  Multiple heifer's, cows, and bull calves are available for sale.  We will be happy to talk to you directly if you would like additional information on prices and availability!
---
      Bison Meat For Sale                        
We are sold out of bison meat indefinitely! 
1/4 Bison Bundle – Sold out at this time
Meat Cuts                       Approximate Weights in Lbs.
Porterhouse                                        2
T-Bone                                                 2
Sirloin                                                  4
Delmonico                                          4
Various Roasts                                   15 
Short Ribs                                           3 – 5
Loose Burger                                      50
Patties                                                 15
Approximate total weight is 95 – 100 lbs
Your total cost is $695.00 (shipping not included)