Live Bison For Sale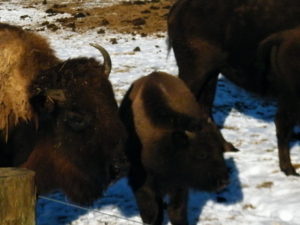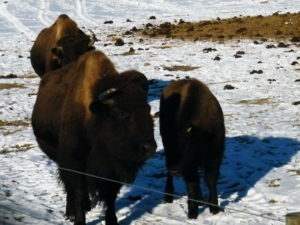 We have two brown heifer calves as well as one brown bull calf available for sale at this time. All three of them were born spring 2018 and all three of them were sired by our white bull, Lightning!
The heifer calves are available for $2000 each and the bull calf is available for $1800. We do offer a group package. Please contact us for additional pricing!
Bison Meat For Sale
We are sold out of bison meat at this time!

1/4 Package Bundle
Meat Cuts Approximate Weights in Lbs.
Porterhouse                                        1.5 – 2
T-Bone                                                 1.5 – 2
Sirloin                                                  4-5
Ribeye                                         1.5 – 2
Various Roasts                                   10-12
Stew Meat 3 – 5
Loose Burger                                      40
Patties                                                  10
Approximate total weight is 71 – 78 lbs
Your total cost is $695.00 (shipping not included)