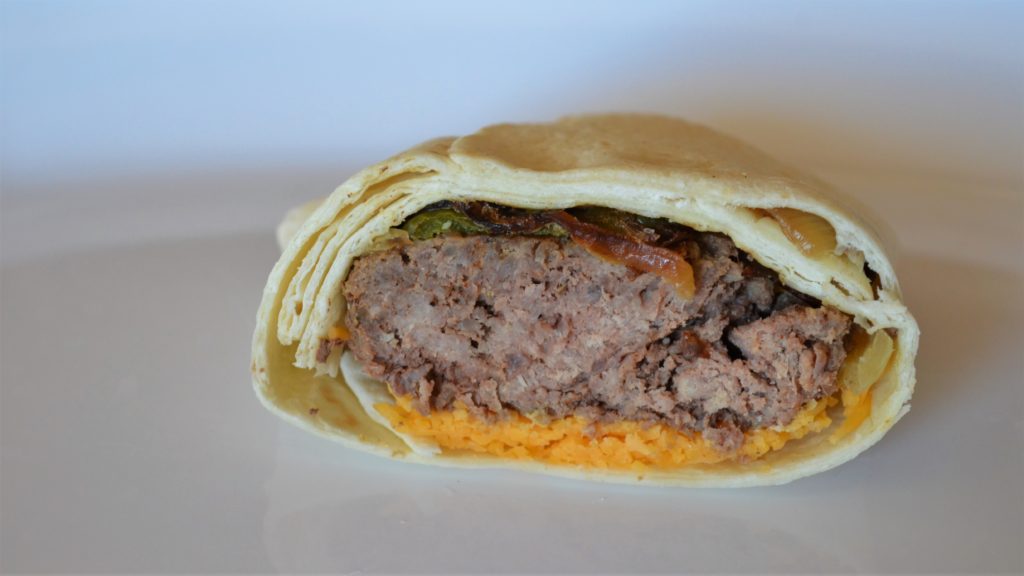 1 pound of ground bison
favorite burger seasonings
1 medium green pepper
1 medium onion
tortilla shells
shredded cheddar cheese
Combine ground bison and and seasonings. Shape into patties.
Cook patties in oil or water. Remove from pan. Cook peppers and onions in butter until golden brown and tender.
On the center of each tortilla, place a scoop of peppers and onions, one burger, and a scoop of shredded cheese.
Fold sides of tortilla over burger. Fold top and bottom to close, forming a square.
Wipe skillet clean. Place wraps into skillet, seams side down. Cook on each side for 1 – 2 minutes or until golden brown.
Enjoy!