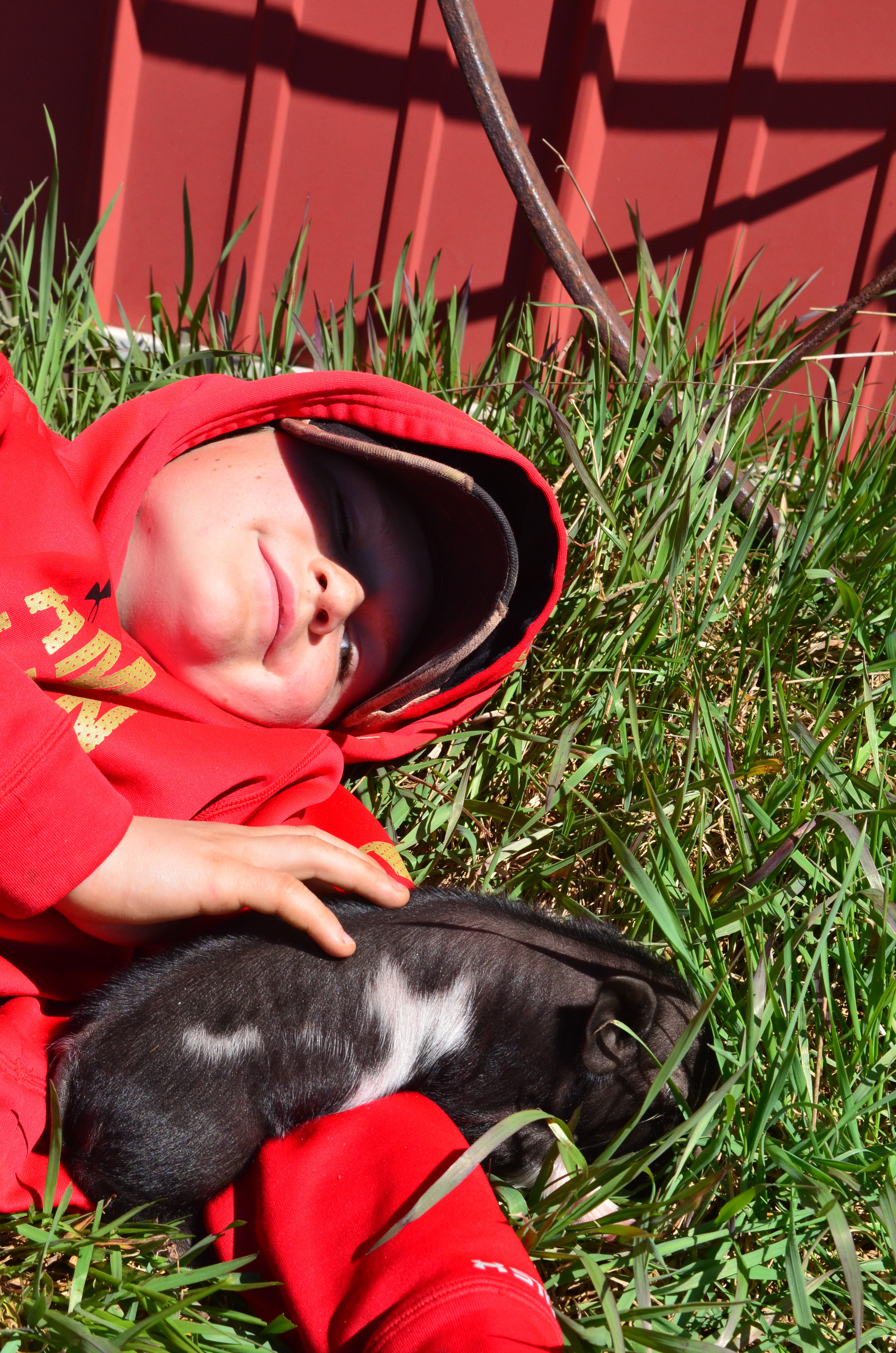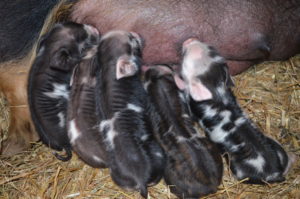 ---
Our wonderful Jenny sow, Glory, was bred to our handsome Andrew boar, Oreo, for a spring 2017 litter and they arrived on May 2nd, 2017!  She has three handsome black/white baby boys and three gorgeous black/white baby girls!
These adorable piglets are for sale and a couple have already been  spoken for, but we have both pet quality and breeding quality piglets still available.  There is also a breeding pair available with the Rona gilt from our other litter!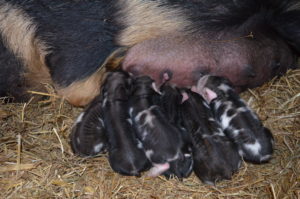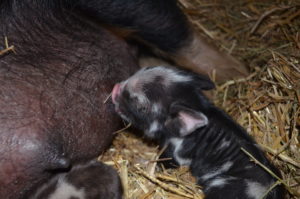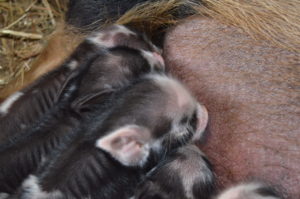 ---
Our beautiful Rona sow, Angel, was bred to our handsome and beloved TeWhangi boar, Atlas and delivered on April 30th, 2017.
These two fantastic pigs have had a few litters for us in the past and they produce some remarkable piglets!  They produced one little cream colored gilt this time and she is truly amazing!