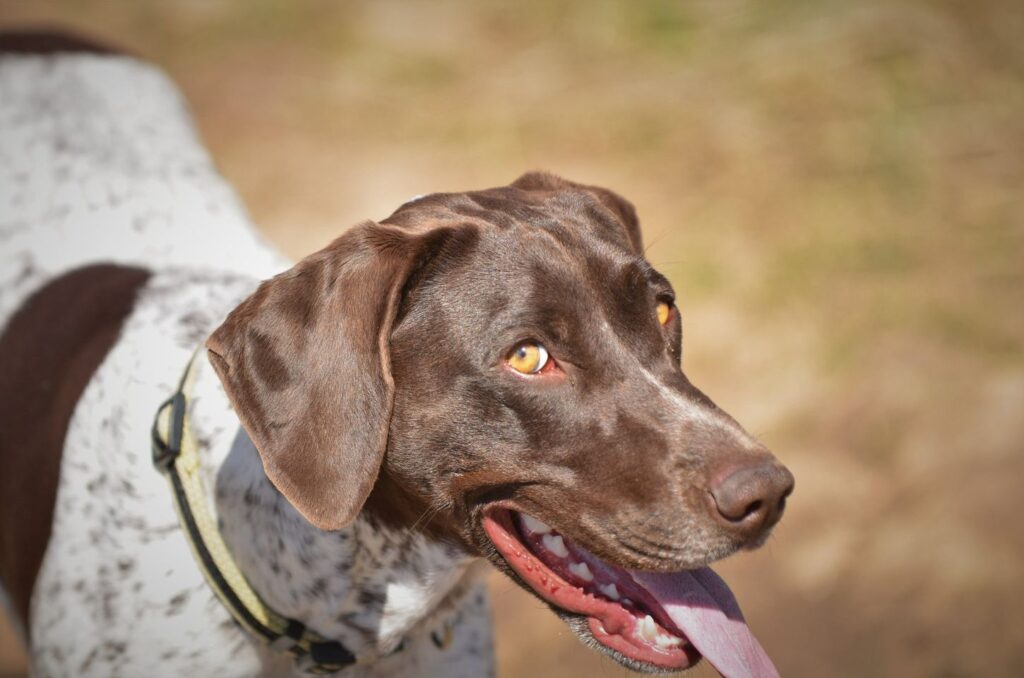 Tumbleweed's Zulu Eve (SS22206006)
We decided to breed our beloved Zulu this year and couldn't be happier with the combination we got. She was bred to Country-Side's Spot On Buddy AKC DNA #V903163 (SR92997407) and the litter arrived on 5/9/23.
Zulu has excelled in everything we have asked of her and enjoys hunting more than anything. She lives on our farm with us and is our "everything" dog. Zulu never gets tired, loves everyone she meets, enjoys the animals, learned that chickens are not for pointing at (although that took some work as they are after all – birds). We bred her to Buddy because of both his demeanor and hunting ability. We don't do anything without researching and making sure it is the best decision all around. This breeding did not disappoint! They produced an amazing litter with a huge variety of girls/boys, liver/black, and solids/patched. They are raised with our family and never are without attention and love. Zulu has proven to be a great mother and we couldn't be prouder of how she takes care of her new puppies as well as how she keeps a watchful, but respectful eye on everyone cuddling with her babies.
The puppies had their first health check and passed with flying colors! Their tails were docked and they will receive their first round of deworming and puppy shots before the leave for their new homes.
We are selling the puppies for $800 each and will be happy to talk to you directly to make sure that a German Shorthair Pointer is not only the best fit for your family, but that one of these amazing puppies will compliment you and your family perfectly!
Please email or call with any additional questions or to get pictures of specific puppies.